Lights, curtains, action!
The end of this academic year is right around the corner and our amazing learners have outdone themselves by preparing a magical play where they incorporated acting and music to deliver a very meaningful message.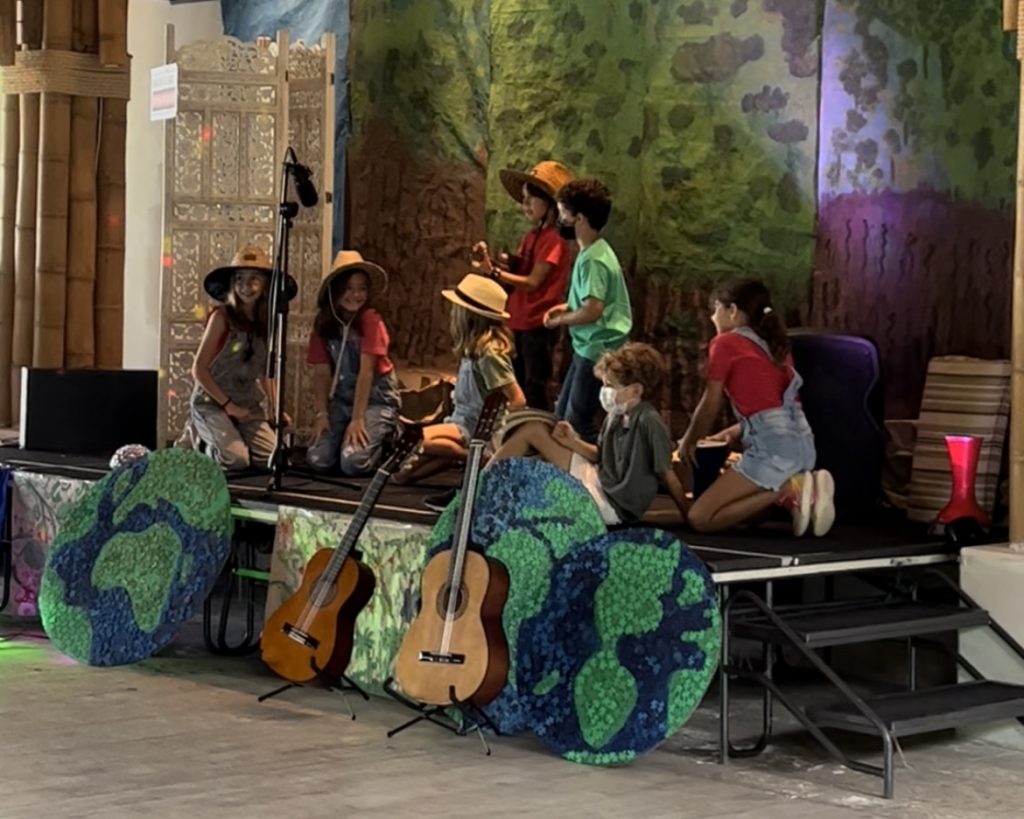 The story takes place in the Bungalowa Village, a beautiful land surrounded by nature. The legend says that right in the middle of the village, there was a river that had the purest water in the world. The villagers enjoyed a happy life appreciating the nature surrounding them until some evil businessmen decided to come to their village and exploit the river to sell the water for their personal benefit.
The Bungalowa villagers decided to work with Maria, a child from the area, to come up with a solution. After using music as an instrument to spread their cry for help, their message was finally received by some mystical creatures. These creatures worked together with the little blue fairies from the forest and they used their magic to tear down the wall. Finally, the villagers from both sides of the river were united and the river was set free.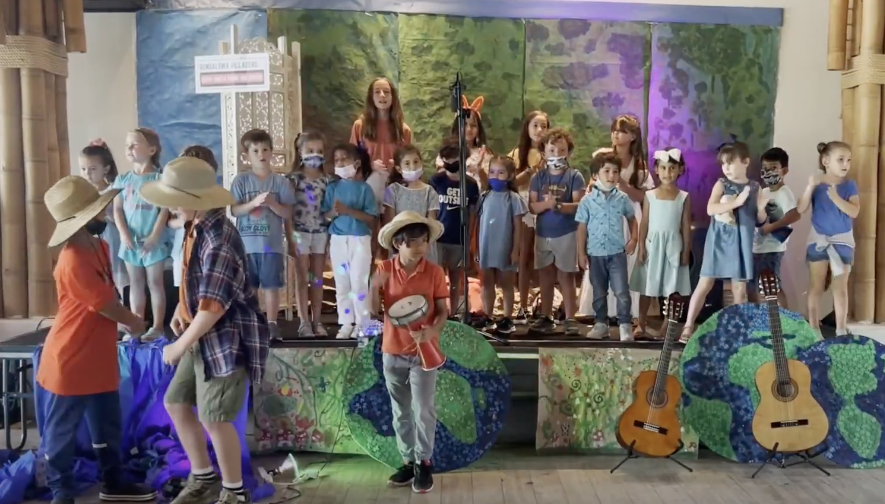 This otherworldly story combined songs that our creative learners made with the support of their music teachers, Ze and Aldo from La Gota Musical. From the composition to the sound and rhythm, their creations were spot on. We strongly believe that music allows kids to express themselves in a unique way, which motivates their learning and helps build their self-confidence.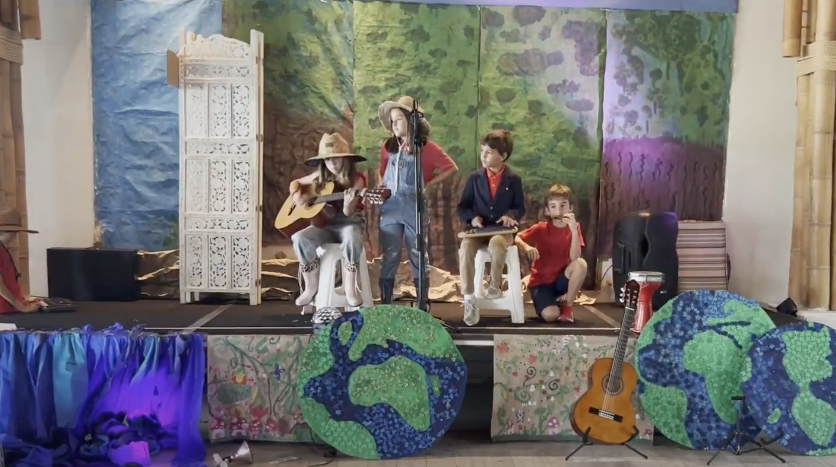 The magical show ended with a meaningful message:
We need to cross barriers to connect as united people, regardless of creed, age, color, or religion. Making connections in our everyday lives is so important. Putting away the cell phones, and talking to each other face-to-face helps us connect again. The change is within us and every voice counts. We can choose a more connected life with others, with nature, and with spirit. Leading healthier lives means forging the connections, bridging the gap, and taking down the barriers that prevent us from living our best life with our greatest, purposeful intentions.
We are super proud of all of our learners for this phenomenal accomplishment!

If you missed the play or if you would love to revive it, check out the following video (Click on "Watch on Youtube" link)
Special thanks to Mariano Tuffano for this video.